The Top 4 Movies to Watch on Showtime to Celebrate the 4th of July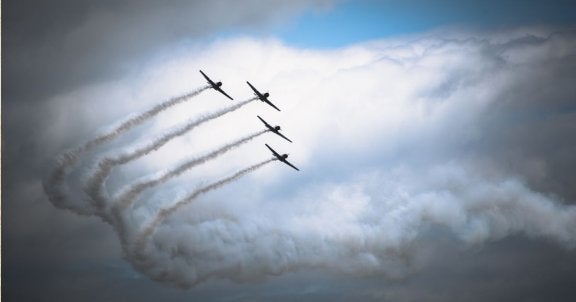 The 4th of July brings about images of fireworks and celebrating the birth of our nation on the annual anniversary of the signing of the Declaration of Independence way back in 1776. While backyard barbecues are always an option, sometimes soaring summer heat and rising temperatures bring friends and family members inside.
In this light, let's look at some entertainment that's available on Showtime to celebrate one of the hottest summer holidays that follow the adventures of independence, bravery, a search for the American dream, and more.
Catch Me If You Can
Performances from both Tom Hanks and Leonardo DiCaprio made this cat-and-mouse movie a monster success for legendary director Steven Spielberg. Based on real-life events, the film follows a young Frank Abagnale Jr. (DiCaprio) as one of the most daring and youngest con men to pull off some of the most amazing and profitable crimes in recent history.
Hot on his heels, a seasoned FBI detective Carl Hanratty (Hanks) continues to chase the perpetrator of these highly profitable crimes much to the cop's demise. As the agent closes in on the bandit, the thief continues to elude his potential captor in his pursuit of the American dream of wealth and prosperity.
Cloud Atlas
Hanks starred in another spellbinding drama that spans five generations in a grandiose fashion. Joined by Halle Berry in a bright cast, these beloved actors tackle multiple roles.
A movie reviewer from the New York Times described Cloud Atlas as being, "a movie about migratory souls and wayward civilizations, loaded with soaring themes and flights of feeling, as vaporous and comprehensive as its title." The first character portrayed in the film is a businessman from 1849 who shelters a runaway slave in his search for freedom and independence.
Gladiator
When it comes to gaining true independence, perhaps nothing compares to the battle of a brave, powerful, and honorable warrior in the story of a gladiator named Maximus (as portrayed by Russell Crowe). After being sold into slavery following most of his family was ruthlessly murdered, this former general was sold into slavery.
During continuous run-ins with his cruel captor, Commodus (played by Joaquin Phoenix) Maximus ultimately wins the respect of the blood-thirsty audience in attendance simply for the thrill of the kill.
Top Gun
One of Tom Cruise's most beloved movie roles, this famous and patriotic flick is so popular it garnered a recent spinoff in the making, aka Maverick: Top Gun. In the sequel, Cruise tackles his previous role as Lt.  Pete "Maverick" Mitchell a top Navy aviator who pushes the envelope when flying.
If you haven't already seen the original or simply haven't watched it in a while, it might be time to revisit this eighties classic before the sequel is slated to be released on November 19, 2021.
BONUS: Born on the Fourth of July
In another memorable portrayal, Cruise shines as a young, idealistic man who proudly and willingly enlists to serve in the controversial Vietnam War. Along with Tom playing the title role, the cast also contains stellar performances coming from Kyra Sedgwick, Tom Berenger, and Willem Dafoe. Based on a true story, the movie was nominated for eight Academy Awards with director Oliver Stone taking home an Oscar and had a cameo appearance as a news reporter in the film.
Along with beloved classic movies and newer films, Showcase also airs original programming, documentaries, and special series. If you'd like to add this premium channel to your entertainment lineup, please contact us today. Along with Showtime, subscribers will also enjoy The Movie Channel and Flix as a part of this affordable package. Speaking of affordability, viewers get all three networks across nineteen digital channels for just $17.95 per month — that's less than sixty cents a day!