Outdoor Summer Fun Under the Sun (and Stars) in Toledo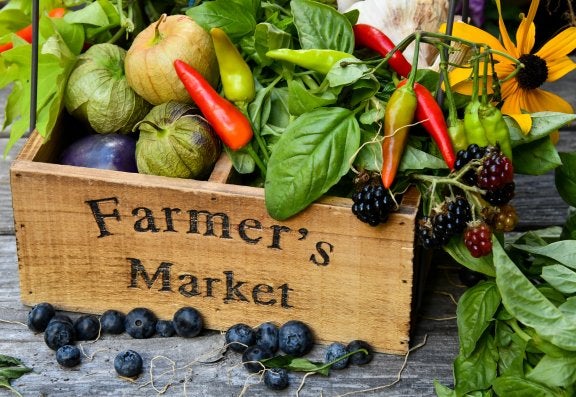 Warmer weather associated with the arrival of the summer months brings along a cure for cabin fever after being cooped up during winter. Towns like Toledo have plenty to offer both residents and tourists to enjoy the outdoors in this area. From classic concerts to fresh foods and more found at a local, favorite historic farmer's market, here are some of the fun underneath the sun (and stars) coming soon and happening in this part of Ohio.
The Northwest Ohio Annual Rib Off
The Lucas County Fairground hosts the Northwest Ohio Annual Rib Off and after all, what's summer without an amazing barbeque experience? Attendees at this scrumptious, venue will also be treated to an amazing performance from bands like Cheap Trick. It's no joke that you'll have an excellent experience at this weekend event beginning with an amazing performance from this epic rock and roll band from the eighties on the first night. 
Friday, July 29th through Sunday, August 1st 
Toledo Farmers' Market
This namesake marketplace has been serving Toledo since 1842 beginning with just a few outdoor produce shops and other products serving this growing town and surrounding area. Along with the traditional fresh fruit, vegetables, produce, and flowers you'll find tons of vendors and food providers to make this a day full of fun and food. Technically, Toledo Farmers' Market is open year-round yet they still have slightly seasonal hours in place... but it's just an hour or two off on Saturdays:
From 9:00 a.m. to 1:00 p.m. (December through April) and 8:00 a.m. to 2:00 p.m. (May through November) 
Raging Retro and Memorable Performances
One of Toledo's most beloved outdoor venues, aka Promenade Park (400 Water Street), will host a trio of fabulous performers and bands on select dates this summer. From classic pop music to the Godmother of Soul along with other rock and roll favorites, there's something for nearly everyone at this location. For example:
KC and the Sunshine Band will bring their toe-tapping favorites from the seventies and beyond to center stage in Toledo. Sing along when that's the way (uh-huh, uh-huh) you like it or when KC (aka Harry Wayne Casey) is your Boogie Man. This song spent a respectable amount of time as a #1 single on charts all over the world. You'll probably get down tonight and do a little dance in the middle of August at the park.
Friday, August 16th from 5:00 to 9:15 p.m.
Patti LaBelle has been adored, loved, and almost worshipped as the Godmother of Soul for many decades. As a matter of fact, she made history as part of the first African American band to appear on the cover of Rolling Stone. It also gives her the distinction of being the first woman of color to garner this royal status. We'll likely hear about Lady Marmelade (gitchie, gitchie, ya-ya, da-da) along with revisiting some of her classic, award-winning songs from the past. 
September the 16th from 6:15 to 10:00 p.m.
For more fun-filled events, current topics like hot entertainment spots, today's top-of-the-line technology, and more, be sure to stay tuned to Living Local Toledo. Kim and Rani love letting you know about events like this, especially during their second season of this popular podcast with all episodes now available. We're looking forward to seeing you virtually online or in person at any one of our many locations.