More Than Fireworks: Sizzling Ways to Celebrate the 4th of July in Toledo, Ohio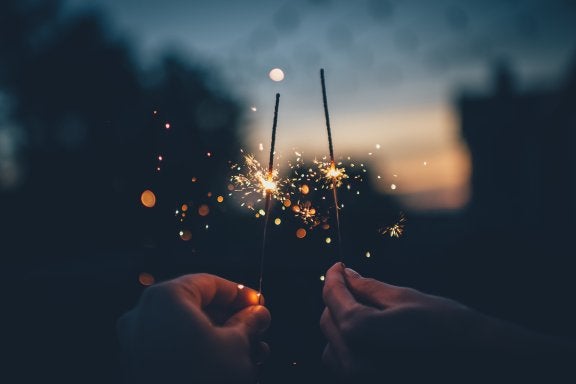 Honoring the anniversary of our great country along with the signing of the Declaration of Independence has been a time-honored tradition going strong for well over 200 years and still counting. While fireworks are often associated with this red-letter date, over the past couple of centuries, celebrations are including backyard barbeques and more gatherings that highlight this special day. Let's take a look at some of the other ways Toledo residents and visitors to this part of Ohio will enjoy the 4th of July in all its glory in 2022 at these events. 
Get Moving During the Annual 10K River Run
The countdown is already on for Toledo's local WTOL channel's annual 4th of July 10K River Run throughout downtown Toledo and along the beautiful banks of the Maumee River. Getting up early for this event rewards participants with $4.5K in prizes in 2022, including awarding a pair of sporty Saucony shoes to all the first-place finishers in every age group. Other bling is available for participants who pay a small price to compete in this annual event.
Get Your History Going at Fort Meigs
As we all know, following the colonial days in early America, revolutionists fought for their freedom against British rule which led to the whole 4th of July thing in the first place. Going by its full name of Fort Meigs 1813, this historic military outpost from the past annually recreates Independence Day from this date by firing 18 shots from cannons as part of their celebration. Civilian visitors will see weapon demonstrations from way back in the day along with listening to classical musical presentations from the past.
Get a True Red, White, and Blue Weekend
The 4th of July celebrations during the Red, White & BOOM holiday weekend at the Monroe County Toledo North KOA Campgrounds include a dazzling display of fireworks at the end of the evening. However, this is still an excellent location for locals and visiting out-of-towners to enjoy hooking up their RVs, trailers or pitching a tent at this popular campground. Enjoy all the holiday camaraderie with your fellow campers, family, and friends with cookouts galore, casual conversation over a campfire, and so much more. Can you say roasted hot dogs, some more s'mores, and campfire stories? 
Get a Look at the Future of Fireworks in Toledo
It almost goes without saying that things are looking brighter for the future with more of these get-togethers being planned. For example, coming to Ohio in 2023, the Stars and Stripes Festival event is set to hit Toledo on the 4th of July in 2023. According to sources, this soon to be a classic celebration, local and national sponsors include:
Support and showmanship coming from The National Guard
The Downtown Woodhaven Development Agency
Metro by T-Mobile
The DTE Energy group
Woodhaven of Michigan
The Carpet Guys
Farm Bureau Insurance group
With big backers like these on board, the future is looking bright in the skies above Toledo for future celebrations on the 4th of July. Remember, part of the past includes looking forward to tomorrow's newer venues, adventures, and memories that we'll always remember for posterity. 
Get in Touch With Buckeye Today
Be sure to stay tuned to the Buckeye Broadband Living Local Toledo podcast to keep in touch with everything that's happening especially during the holidays. From all of today's top technology to more articles like this one, the BB blog is always posting and boasting this type of content to entertain online audiences. And finally, from all of our family to yours, here's wishing you the brightest and most fantastic 4th of July to celebrate this year and many more to come.