Get the Best Techno Gadgets During Holiday Shopping and Earn Buckeye Broadband Rewards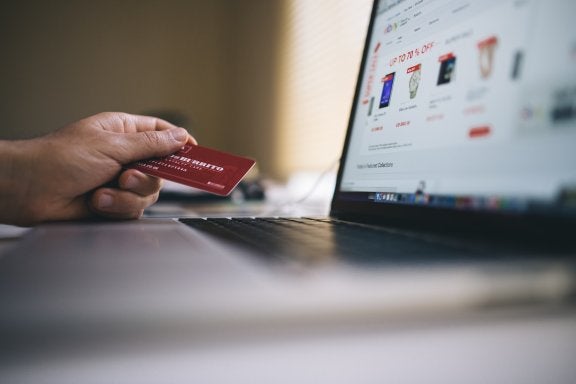 Thanks to today's technology, we no longer need to wake up insanely early on the day after Thanksgiving to get great deals for ourselves or gifts for loved ones. Here at Buckeye Broadband, we'll help you save even more money with our rewards program. Just download the app, shop, and save. A portion of every purchase goes towards a credit on your Buckeye Broadband account.
There's no limit to how much you can save, so let's start shopping! Here are some of the best techno gadgets to get in 2020 for yourself, a beloved family member, or a close friend.
Save All Month at Target
Let's start at one of America's favorite discount stores where shoppers will save even more. Target will even price match your purchase if your selection becomes cheaper at their stores before Christmas. Prices and products change weekly but expect huge savings on headphones and big-screen televisions. 
Recommendations From TechRepublic
The team over at TechRepublic helps users make the best decisions about today's technology. They offer best practices, advice, how-to guides, breaking IT news, and more. Their recommendations for deals on electronics available throughout the holiday season from Best Buy include:
Save up to $500 on select laptops and up to $750 on a Samsung Galaxy S20 5G
The Amazon Echo Show 5" Smart Display with Alexa is on sale for $44.99 (a savings of $45)
Knock $30 off the price of Samsung Galaxy Buds Live True Wireless Earbud Headphones ($139.99)
Save $120 on Beats by Dr. Dre Solo Pro More Wireless Noise Canceling On-Ear Headphones ($179.99)
Get a $10 discount on the Samsung Galaxy Fit2 Smart Watch priced at $49.99
A World of Electronics From Walmart
Another great place to get gifts at affordable prices is good ole Walmart. They have a huge selection of tech choices with a long list of items including computers, televisions, smartphones, tablets, wearable technology, portable audio, and video devices. Walmart also offers PC gaming options and home theater gadgets galore along with smart home features like security cameras, doorbells, and other household assistants.
Picks From PureWow
A digital lifestyle brand owned by the Gallery Media Group, PureWow focuses on making life positively louder, move inventive, beautiful, and manageable. In their article 15 Tech Gadgets That Are Bound to Be on Sale This Black Friday, they feature their favorites including the:
iRobot Roomba was an Amazon best-seller during their Prime Day
Dyson HP01 Pure Hot & Cool 800 sq. ft. Air Purifier, Heater, and Fan will heat, clean, and cool small to medium-sized spaces
Dr. Dre Powerbeats Pro in-ear headphones for your listening pleasure
Apple Watch Series 6 for more than telling time
Kindle Oasis for reading and surfing the web
Dyson V11 Torque Drive Cord-Free Stick Vacuum for cleaning without being tied down
Theragun Elite Percussive Therapy Device for a deep tissue massage
Samsung 75" Class The Frame QLED 4K UHD HDR Smart TV the 2020 model
The Mirror which is a virtual fitness studio that doubles as a piece of art and a mirror
Click and Grow Smart Garden 3 Self-Watering Indoor Garden that grows three herbs or small plants on a shelf
Anker Nebula Capsule Smart Wi-Fi Mini Projector that turns any blank wall, sheet, or other flat surfaces into a screen
Bose Soundlink Portable Bluetooth Speaker II that pairs nicely with these devices
Aura Mason Digital Picture Frame for displaying your favorite photos
Lexon Oblio Wireless Charger & UV Cleaner to keep your devices running strong and clean
Nintendo Switch gaming device was a hot seller last year allowed players to use different screens or on the go
Don't forget to sign up for your rewards so you can start setting aside your extra savings today. Need more gift ideas? Check out our new podcast, Living Local for more tech gift ideas at livinglocaltoledo.com or anywhere you like to listen to podcasts!