Check Out These Awesome May 2021 Events in Toledo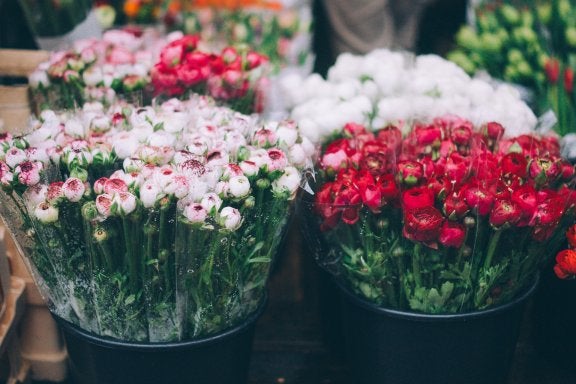 There's an old saying, April showers bring May flowers along with the riddle, and what do May flowers bring? Pilgrims! Okay, maybe that's a groan-worthy joke from our elementary school days, but there's still plenty of fun to be had during the month of May for residents of Toledo and Northwestern Ohio. Now that temperatures are on the rise along with better weather conditions, here are some fun and festive events to check out in this region.
Wine & Canvas
Hosted at many local restaurants and bars, Wine and Canvas is a wonderful way to enjoy a relaxing evening out on the town while painting. This is an ongoing teaching platform that supplies all the materials and instruction necessary for budding artists to create their own masterpieces for $35 per person ($40 for an online virtual lesson). On the calendar for May are sessions including creating original artwork like:
Always Half Full at The Blarney Irish Pub and Event Center on Saturday, May 15
Catching Waves at the Spaghetti Warehouse on Friday, May 21
Starry Night Safari on Tuesday, May 26 at ICE Restaurant
While food and beverages aren't included in the price, there are times when restaurant credit is issued as part of the painting party. Sessions run from 6:00 to 9:00 p.m. on the dates and at the locations listed above. 
Medical Mutual Dart Frog Dash
Held annually at the Toledo Zoo and Aquarium, the Medical Mutual Dart Frog Dash is an event that's fun for the whole family.  Along with a competitive USATF (USA Track and Field) certified 5k race with prizes, there's another 5k walk and Kid's Fun Run. While the 5k race meanders through the neighborhood west of the zoo and inside the park, the Kid's Fun Run is contained inside the safety of the zoo grounds.
Racers, walkers, and runners are encouraged to arrive early on Saturday, May 15th. All participants are invited to stay at the Toledo Zoo and Aquarium for the remainder of the day free of charge with parking available at the Anthony Wayne Trail lot. Prices for participation, race, walk, and run times vary with pre-registration being required. 
Flower Day Weekend
The 32nd annual Flower Day Weekend at the Toledo Farmers Market is the largest floral and garden event in Northwestern Ohio. Held over the Memorial Day weekend, celebrate this holiday on:
Saturday, May 29th, and then again on Monday, May 31st for "Market Days" with plenty of baked goods, fresh produce, coffee, cheese, beef, and more. There's also a wide variety of artisan wares including jewelry, soaps, candles, arts, and crafts along with all the flowers.
Sunday, May 30th is designated as the official "Flower Day," and the entire weekend will feature live musical entertainment with a plethora of parking available along Eerie Street in front of the Market and throughout the revitalized Warehouse District.
As a kick-off to summer, visitors are invited to sample seasonal favorites aka "Fair Food," including hamburgers, hot dogs, fries, onion rings, kettle corn, Italian sausages, Gyro's, Asian dishes, Mexican cuisine, and so much more.
For more information on community events, nearby charities, and non-profits to support, be sure to visit the Buckeye Broadband blog regularly. There's also our Living Local Toledo podcast available from Apple, Spotify, and the RSS feed. We hope to see you at one or more of these fun events.