Celebrate and Visit These Gorgeous Gardens Near Toledo in Northwestern Ohio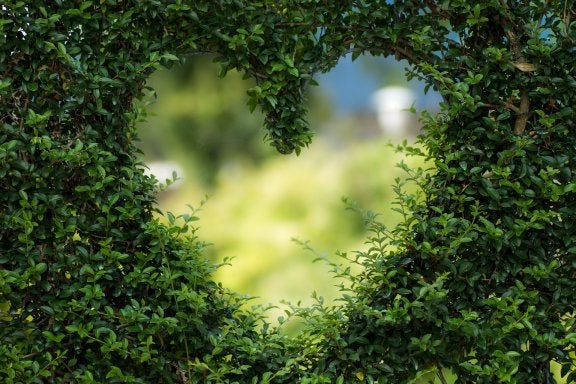 Spring is often the time of year when many of us are thinking about cleaning, gardening, and planting.  For those with a green thumb, some of these nature-related tasks come along naturally and people enjoy the fruits of their labor whether it's food, floral, or both. Luckily those living in Northwestern Ohio are able to visit some truly stunning scenery at gardens near Toledo without getting their hands dirty. Check out some of these gorgeous green spaces and places in this region that are definitely worthy of a visit.
Schedel Arboretum & Gardens
About 30 minutes Southeast of Toledo, the Schedel Arboretum & Gardens is a truly stunning 17-acre estate chocked full of nearly 20,000 annuals, roses, perennials, irises, and lilies. Along with these breathtaking blooms, guests are encouraged to explore its Japanese garden with an authentic Torii, sparkling pools, a wonderful waterfall, lanterns, bridges, and a pagoda. Nature lovers and admirers of oriental architecture won't want to miss this magical location. 
Spiegel Grove
Nestled inside a lovely 25-acre estate, Spiegel Grove is a part of the Rutherford B. Hayes Presidential Library & Museum. Visitors are invited to walk along many scenic paved trails throughout a wonderfully wooded area filled with plenty of native, mature trees and greenery. Not to be missed are historical landmarks like six sets of ornate gates that were originally located at the White House along with the burial sites of our past President and Mrs. Hayes marked with a granite tombstone. 
Toledo Botanical Gardens
The namesake spread at the Toledo Botanical Gardens is akin to a living museum dedicated to enjoying nature's beauty that's free for visitors to attend. There are 60-acres for guests to meander through winding trails, traverse over bridges, view crystal-clear ponds, all while enjoying the beauty and tranquility available at this park. Those who have (or wish to have) a green thumb are invited to learn more about the garden itself, the many varieties of annuals, and perennials that are nestled inside these green grounds along with ways to incorporate them into home landscapes. 
Welles Sculpture Garden at TMA
For those unaware, TMA is an acronym for the Toledo Museum of Arts and Welles Sculpture Garden is a beautiful and significant part of these gorgeous grounds. Also known as the Georgia and David K. Wells Sculpture Garden, the official dedication of this pristine art park was inducted during TMA's centennial celebration in 2001. This must-see spot for art and horticulture fans includes a variety of outdoor experiences that encompass stunning sculptures along with beautifully landscaped grounds. 
Wildwood Preserve
As the final presentation to this local garden guide, the Wildwood Preserve is one of the most visited locations inside the Metro Park system of Toledo. It's also a huge home of more than 490-acres of nature's best bounty found in this part of Ohio. Speaking of homes, it's also the former estate of the wealthy Stranahan family which is a part of Toledo's cherished history. The stately mansion known as the Manor House is surrounded by plenty of natural flora and fauna that includes strolling through the mansion itself, exploring the well-manicured grounds and gardens that surround this home. As a part of this historic outdoor experience, the garden features paths, fountains, and gazebos found on the eastern side of the mansion itself. 
For more articles and posts like this one about things to do, places to go, and fun stuff to do in our area, please visit our blog regularly. There's also our Living Local podcast hosted by our hometown friends Kim and Rani. These two broadcasters have the lowdown on almost everything from local charities we proudly support to avoiding scams on the internet and much more.