An Awesome Holiday Display and Tradition Happening in Toledo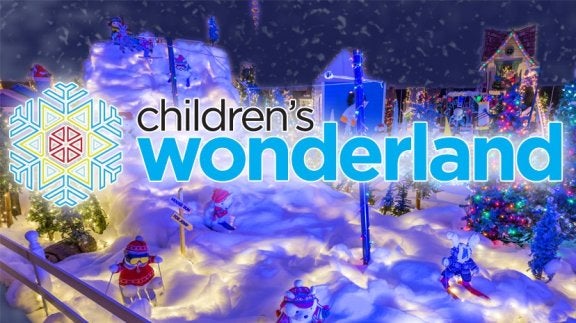 Hey, ho, the mistletoe, is hung where we can see, Somebody waits for me, give her one for me! This age-old Christmas lyric reminds us to look at all the holiday splendor happening around us during this magical time of year and embrace our favorite traditions. We also might recall other classic holiday songs and Christmas-themed shows like when Burl Ives voiced the snowman during the family favorite Rankin & Bass animated classic Rudolph the Red-Nosed Reindeer.
In this festive light, let's look at an amazing, holiday presentation along with plenty of Christmas displays, in a seasonal festivity that many people view annually in Toledo. These are the type of venues we'll always remember yesterday, today, and in the future. So what are we waiting for, let's go!
Experiencing a Children's Wonderland
You know what they say, Christmas is for kids and there's no better way to experience this beloved holiday than through the wide-eyed, wonder, and curious nature of younger children. Even if you don't have kids, this is still an excellent venue to visit to soak in all the sights and sounds at the Children's Wonderland. What began over fifty years ago has become an annual tradition enjoyed by people of all ages. Beginning on Friday, December the 10th, and running through Christmas Eve, the displays come to life at the Sylvania Tam-O-Shanter Center from 11:00 a.m. until 8:00 p.m. including other festivities like:
DONUTS WITH SANTA: On Saturday, December 18th, and Sunday, December 19th, enjoy Donuts with good ole St. Nick. Included in the special price of $25 for one child and an adult ($10 each for extra tickets for up to three more attendees), there are donuts and other breakfast goodies on the morning menu. The rate includes entrance to the center two hours early, photo opportunities with Santa, unlimited train rides, and a special, personalized craft project for the kiddos to create.
TRAIN RIDES AND DISPLAYS: Speaking of hopping on board a holiday-inspired locomotive trip, tickets for train rides are available for a small, additional fee (price TBA aka to be announced). However, included in the regular price of admission, especially for railroad enthusiasts, be sure to stop by and visit the Model Train Display available on December 11th, 12th, and 13th presented by Lansing N-Trak and T-Trak Model Train Club.
It's important to note that the presentations, displays, and festivities all end early on December 24th at 2:00 p.m. so that Santa and his helpers can prepare for the big day. Also, regular admission prices are $6 for children over the age of two, adult fares for eighteen and up are $8, rates for senior citizens sixty-five plus are also $6. 
Wrapping Up The Holidays
Here at Buckeye Broadband, we always have your best interests at heart whether it's a fantastic feast, a seasonal favorite presentation showing on TV, fun festive, happenings in and around Toledo along with supporting local charities. Giving back and paying it forward needs to be part of our everyday existence and not just during the holidays. There are plenty of worthwhile, local charities to support year-round. And finally here's wishing everyone a happy holiday season along with a joyous, prosperous New Year!