All You Need to Know to Get Started with an Amazon Fire Stick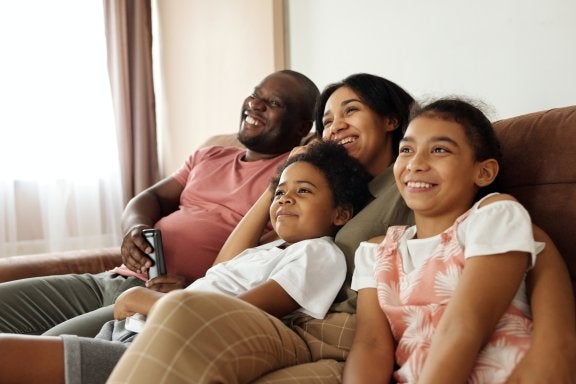 Given all of our rapidly advancing technology, many of us are starting to think differently when it comes to entertainment solutions. With a plethora of streaming options that are currently available today, what's the best option? Nearly everyone is aware of the many popular services from this marketplace including the Amazon Fire TV Stick.
But what is this stick exactly? What does it do and what will it not do? Let's take a closer look at this device that's available for free from Buckeye Broadband for a limited time. 
Explaining the Amazon Fire TV Stick
Obviously sold by Amazon, their Fire TV Stick is a branded wireless streaming service that resembles an oversized USB device. It's free to use, easy to set up, and there's also no charge to download nearly every major app available on the internet. However, to watch subscription-based services including those on Amazon Prime and other competitors, they all come with a separate fee. The Amazon Fire TV Stick is available in both a basic and 4K version. As the name implies, the 4K version allows users to stream and view content in the higher 4K resolution. 
One of the best features of the Amazon Fire TV Stick (and many similar options) is that it's portable and works with almost any electronic device that has a USB port. From big-screen TVs to our favorite handheld devices, laptops, computers, and more. The stick comes with a separate remote control unit including a built-in microphone giving it the capability of using voice commands for faster and easier searches. 
What About Asking Alexa?
If you already have Amazon's Alexa in your home, you'd think you'd be able to use "her" to access and control the Fire TV Stick and you'd be correct. Users of Alexa often control other home automation products like interactive doorbells, lights, thermostats, and other devices. More of yesterday's science fiction is becoming today's reality and devices like the Amazon Fire TV Stick is another example of our advancing technology.
Does the Amazon Fire TV Stick Connect with Cable?
Connecting to cable? Sweetly, neatly, and ever so completely (a nod to The Wizard of Oz).  Perhaps the best feature available through the use of Amazon's tech is the ability to easily integrate with your local cable provider. Here at Buckeye Broadband, our Stream TV service means you'll connect with all your favorite channels including premium networks. With the Amazon Fire TV Stick, from anywhere in your house, wherever there is an internet connection, or using your mobile data when you're on the go, you'll be able to watch:
Live sports from local and national networks
Breaking news and weather reports also available from local and national broadcasters
Family favorites from Disney, Freeform, and more
Speaking of family-friendly movies and shows, for parents who are concerned about content that's inappropriate for younger viewers, parental control options are available when using the Amazon stick. Check out this quick online guide from Bark about how to enable these restrictions after installing and before using Amazon's Fire TV Stick. It's a pretty simple process that gives parents some much-needed relief and control about the content their kids are able to view.
Do you have any more questions? Would you like to get a free Amazon Fire TV Stick and start streaming your favorites in entertainment right away? Stop by one of our many locations to learn more about this exclusive offer. You can find the offer details online, but there a limited supply of these devices so get moving on this special offer before they're all gone! We look forward to seeing you soon.