Don't Miss Any Walleye Kelly Cup Playoff Action
Local Sports when you want it with BCSN
Exclusive TV partner with the Toledo Walleye and Mud Hens
Local News and 30+ other networks
Sign up for Buckeye today by calling 419.742.4620. Existing Customers can add StreamTV by signing in to myBuckeye and viewing upgrades.

EASY TO USE APP • DVR • ON DEMAND • FAMILY PROFILES • LIVE TV •
CHANNEL GUIDE • UP TO 10 STREAMS AT ONCE • PARENTAL CONTROLS
Image
Live Sports on StreamTV
Catch your games in any room! StreamTV features live games from local sports favorite BCSN, college, and pro leagues. With both the top national and local sports channels, StreamTV is the best seat for the sports you love.
Image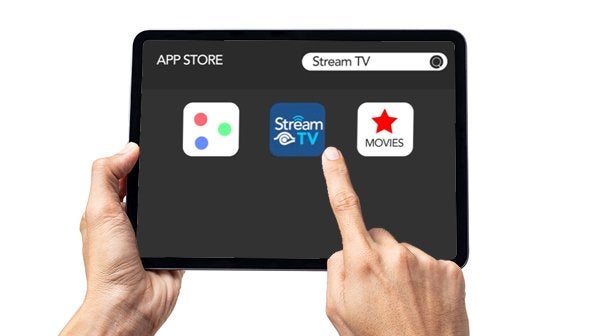 StreamTV Features
Packages:
StreamTV / $7.99 per month / 3 Streams / 100 DVR Hours
StreamTV Ultra / $15 per month / 5 Streams / 300 DVR Hours
Adds:
50 DVR Hours / $5 per month / Maximum 500 DVR Hours Total
1 Stream / $5 per month / Maximum 10 Streams Total
StreamTV and Local 30+ Cable offer available to new or existing customers who have not had cable within the last 60 days. Offer includes StreamTV and Local 30+ Cable free for one month with StreamTV rolling to rate card in the second month and Local 30+ rolling to half-price for months 2–3. Customers may use their own streaming device or rent a streaming box for an additional monthly fee. Regular rates apply after promotional period expires. Taxes, charges for additional services or equipment, and activation fees are applicable. Visit the Offer Details page or call 419.742.4344 for full offer details. Additional terms, conditions and limitations apply. Terms and conditions of Buckeye service (available at buckeyebroadband.com/legal) apply. Offer subject to change or may be canceled without notice.