Toledo Office
2700 Oregon Rd.
Northwood, OH 43619
For all Toledo representatives
419-724-2225 (Office)
419-724-4887 (Fax)
Erie Office
409 E. Market St.
Sandusky, OH 44870
For all Sandusky representatives
419-627-1600 (Office)
419-627-0180 (Fax)
Image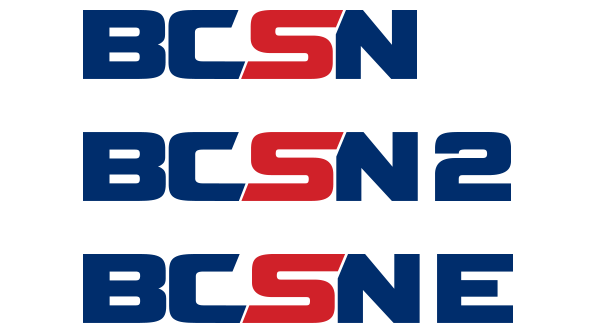 Local Sports
Great Local Stations Advertise on BCSN
BCSN is an amazing phenomenon – a 24-hour local sports channel that focuses on Toledo-area high school, college and amateur and professional teams.

With hundreds of local athletes, thousands of local fans, and tens of thousands of local viewers, BCSN continues to amass a dedicated following. Viewers simply cannot find these local events anywhere else!

As a BCSN sponsor, your business receives far more than just television commercials; you are involved in a "network" in every sense of the word.

Visit our website, www.bcsn.tv , for a list of schools and teams featured on BCSN, as well as TV schedules, sports interviews and more!
Image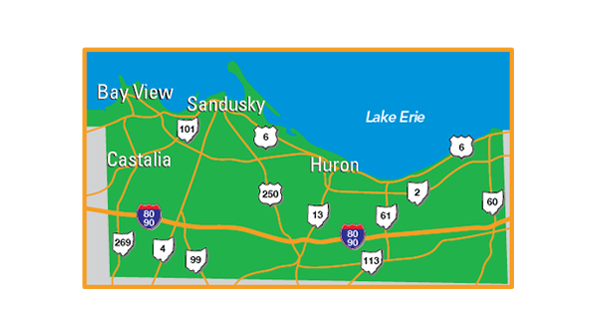 Better Geographical Control
Cable television gives you precise geographical control, which allows you to build high frequency impact to your core customer base.
Aside from being seen specifically in the vicinity of your business, Buckeye Broadband offers more options to further refine your desired audience.
Toledo Map / Sandusky Map [Large]
Image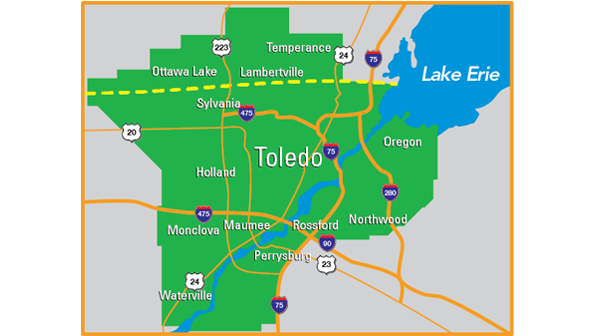 Target Toledo Zones
Cable advertising's geographic control can be likened to direct mail. For some retailers, targeting an area is exactly what you need.
Contact your Account Executive now for advertising in one of the targeted zones!
Production Honors
The Emmy Award, Telly Award, Communicator Award and Image Award. Buckeye Broadband's Production and Creative Services staff have earned these video-industry accolades and more. But our goal is not to win awards; it's to give our clients the best-quality commercials at a very reasonable rate. Now, if the commercials also happen to be award-winning, that's a bonus.