Cool Summer Contest: Win-Win With $300 in Restaurant Gift Cards to Support Local Businesses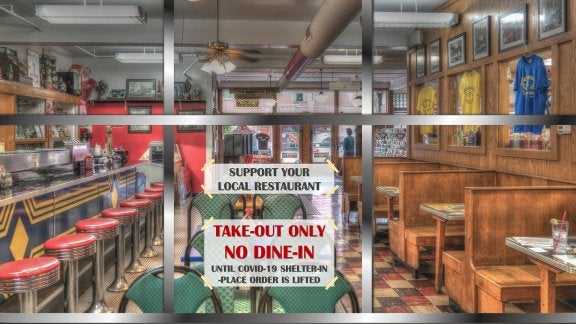 In the shadow of a global pandemic, many of our favorite and familiar small businesses, especially family-owned local restaurants are doing everything they possibly can to stay afloat during these difficult times. With budgets being stretched to their very limits, we can still do our very best to support our favorite local eateries. This includes taking advantage of local delivery services options and purchasing gift cards that can be used today and in the future. 
Let's highlight the restaurants we're including in our roster of available eateries we're showcasing in our give-away of $300 worth of gift cards. We want to give those local eateries a shout out along with our thumbs up and support. They're all worthy of our patronage and here are some reasons why:
Benchmark
Located in the entertainment district of the Levis Commons, Benchmark is known as the new standard in the restaurant industry. Rated the number one steakhouse in Perrysburg, along with many cuts of Certified Angus Beef, Benchmark also has an excellent selection of fresh seafood and pasta dishes on their extensive menu. Recipients of the Wine Spectacular Award of Excellence in 2019 and 2020, Benchmark's beverage menu has over twenty pages of wines and spirits to choose from to accompany their five-star dishes. 
Bombay Kitchen 
For the best Indian street food in Toledo, head over to Bombay Kitchen on Monroe Street in Toledo. Owners Peter and Rita Jassal, originally from Long Island New York, always wanted to own and operate a restaurant that served authentic Indian street food. The couple was ecstatic when Rajbhog foods offered them an opportunity to start a new franchise location of this popular chain.
Hot Head Burritos
When you're in the mood for Mexican food, be sure to stop by Hot Head Burritos with dozens of locations in Ohio to serve you up the best in Southwestern cuisine. In addition to burritos, you'll find all your favorites from bowls to nachos, tacos, quesadillas, and all the side dishes you'd expect to accompany these delicious hot entrées. They also provide catering for your next special event with affordable per person pricing available on nearly all their dishes. 
Ralphie's
A family favorite sports eatery since 1991, at Ralphie's you'll find daily drink and food specials to delight everyone's palate. You'll also find plenty of food, sports, and fun as their motto with a bounty of beers on tap, appetizers galore, burgers, wings, wraps, salads, comfort foods, kid's meals, desserts, and so much more. Ralphie's is more than just a chain of sports bars in Ohio, these restaurants are proud to sponsor many local youth activities sports programs, and non-profit organizations along with hosting fundraising events. 
Souk Mediterranean Kitchen & Bar 
Souk by definition is an Arabian marketplace or bazaar and the Souk Mediterranean Kitchen & Bar is located across the street from the Erie Street Marketplace in Toledo. From traditional Lebanese Mezza dishes to six different types of Hummus, Mediterranean dishes are meant to be shared and enjoyed by all diners. There's also salads, pizza, poultry, pasta, seafood, sharable side dishes, Mediterranean Humble Cuts of beef and lamb. Souk is also happy to cater your next special event.
At Buckeye Broadband, we're committed to supporting all of our local businesses, with food and the arts, education, and the welfare of our neighbors. In this light, please take this opportunity to sign up for a $300 in a gift card giveaway to support our favorite local restaurants. Even if you don't come up as a contest winner, please consider giving back to these local and amazing eateries with your support.
NOTE: Please see the official rules and entries must be received before midnight on July 31st, 2020. Good luck!