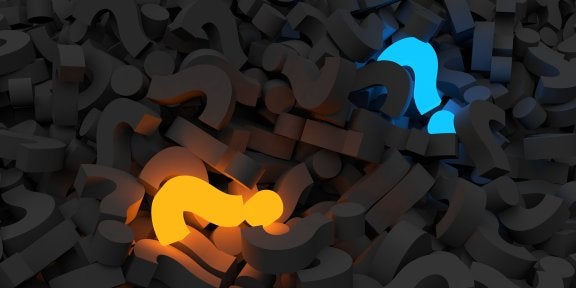 Getting an internet connection isn't a hard thing to do in this day and age. But like anything else, there are things that you want to keep in mind when deciding who to buy from. Things that you should be looking for from them if you want to receive the best internet possible for your needs, from the best internet provider.
Below, you'll find three of the most important things to keep in mind when selecting a provider and a plan.
#1: The Importance of Internet Speed
Best Internet provider tip #1 is the amount of internet speed you will want to have will vary considerably depending on your individual needs. It is, however, better to err on the side of caution for this particular option. It's better to have more internet speed than you need than it is to have less. No one likes to wait for web pages to load or, worse, to have videos you're streaming need to buffer every few seconds. With that said, there are three main levels of internet speed that you'll want to choose between.
10-20 Mbps: If all you want your internet for is to browse the web, check your emails, and use social media then this is the package for you. This level of speed can handle up to three devices simultaneously connected to it.
100-200 Mbps: This is where you start to get into the real power. For those that want to stream HD video and soar across the web without any delays or buffering at all. With this level, you don't have to worry about being disconnected from any services or games. This level of speed can handle from eight to twenty devices simultaneously connected to it.
Gig Internet: For those who want to go a step beyond the regular, and have something truly impressive. The ideal package for streamers, gamers, or just particularly large households. It's five times more powerful than the previous level, and you can definitely tell. This level of speed can handle up to sixty devices simultaneously connected to it.
#2: Customer Service
Best Internet tip #2 is local customer service. There's nothing quite like good customer service, and it's something that you could overlook in an internet provider if you don't check it out beforehand. But that's not always easy to do without an open account, so your options are narrowed. You could call in instead of ordering online to get a feel for them, or you could keep an eye out for a few key things that indicate you'll have a good customer service experience.
Any support functionality on their site can be a good indicator. If there is a healthy amount of support documentation that you can draw from, then you won't have to worry about any techs not understanding your problem. The most important thing to keep an eye out for, however, is whether or not the customer service is local. You'd be surprised how much of a difference that can make. Having someone who likely uses the same provider as you can help them understand your problems far more easily and quickly than anyone else.
#3: Data Level
Best Internet provider tip #3 is data level. Accurately figuring up how much data you'll need can be difficult the first time through. Everyone's needs are different, so the main thing to look out for here is that the provider you're looking at has options for you if it turns out that you need more data than you'd initially realized. You don't want to get locked into a contract after it turns out that you need more than you initially chose, so making sure that the provider has a no contract option is important.
The second most important thing to keep in mind is that you'll want something to upgrade to. For most people, the easiest thing to do is to just make sure that the provider offers an easy and affordable option for Unlimited Data for the plan of your choosing. If it turns out that you use more data than you expected, then you can't go wrong with going unlimited.
If you live in the Sandusky, or Toledo, Ohio areas, then you're in luck. Buckeye Broadband has a selection of Internet Plans available that are sure to fit your needs, no matter what they may be.